Jeg var innom Cafe de Rosa som ligger i Skippergata 20 i Oslo. Cafe de Rosa er en restaurant som serverer filipinsk matretter. Jeg har hørt at de solgte halo halo, noe som er ene veldig populær dessert på Filippinene, så dette tenkte jeg var noe jeg måtte prøve. Halo halo koster 69kr som er faktisk en ganske grei pris.
Jeg var først skuffet da jeg fikk den for den så ikke ut som det skal være, eller det jeg er vant til å se den. Det manglet også noen varer som pleier å være i en halo halo. Det er ganske forståelig at det mangler siden de er nok ikke tilgjengelig her i Norge, så da må man bare klare seg uten de og finne annet for erstattning. Synes også at beholderen var for liten siden det sølte ganske mye. Etter at jeg fikk endelig mikset de ordentlig, gikk det egentlig bare greit. Den var faktisk ganske god, og mye bedre enn forventet. Kommer sikkert til å bestille det igjen den gangen jeg skal tilbake.
Han som jeg var sammen med bestillte kwek-kwek. Det er vel friterte hardkokt egg med edikk eller noe, jeg er litt usikker. Fikk bare en liten smak og den var også god.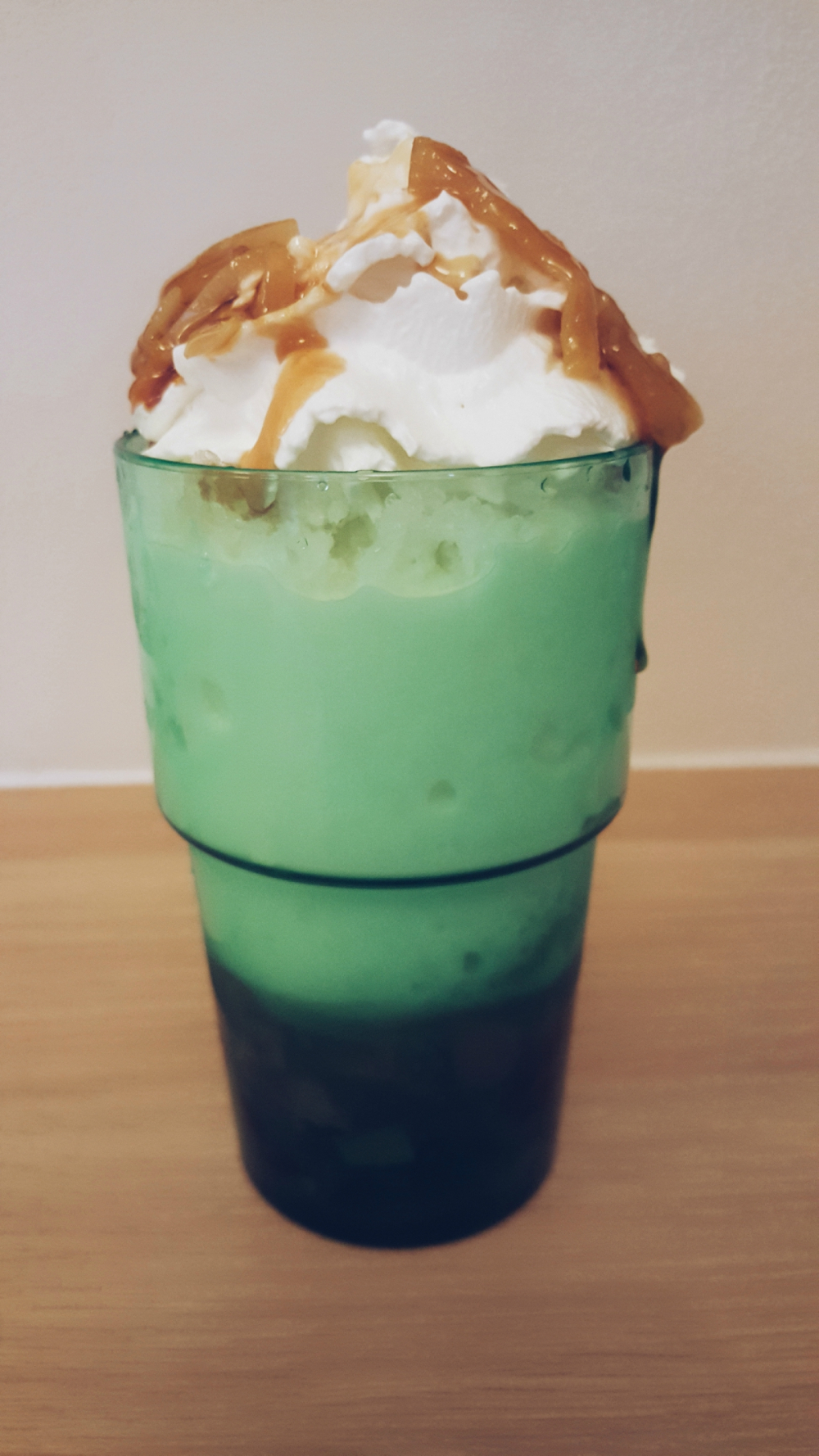 //I went to Cafe de Rosa which is in Skippergate 20 in Oslo. It is a restaurant which serves Filipino food. I heard that they were selling halo-halo (it is a very popular dessert in the Philippines) so I thought that this was something I had to try. Their halo-halo costs 69kr, which is actually a pretty decent price.
I was disappointed at first when it did not look like how it usually looks like, rather how I am used to seeing it. There were also ingredients that were usually in halo-halo that was missing. I do understand the missing ingredients, that is because they are maybe not available here. The replacements are understandable. I also think that the cup or glass used was too small for the halo-halo. They were pouring from the sides. After mixing them all, I did think that the halo-halo was not that bad. It was actually pretty good and a lot better than what I expected. I might just order it again the next time I'll be there.
The person I was with ordered some kwek-kwek. Those are deep-fried hard boiled eggs with some vinegar or something, I'm not sure. I got to taste a little bit of it, and it was also good.
#cafederosa #halohalo #kwekkwek