Hello!
A few weeks ago I joined an instagram contest held by Pursesandpugs. When the contest ended a week or two ago, I was shocked to find out that I won.
I was very happy that I won 🙈 I received it about two days after the contest endelig 😁 so here it is 🙈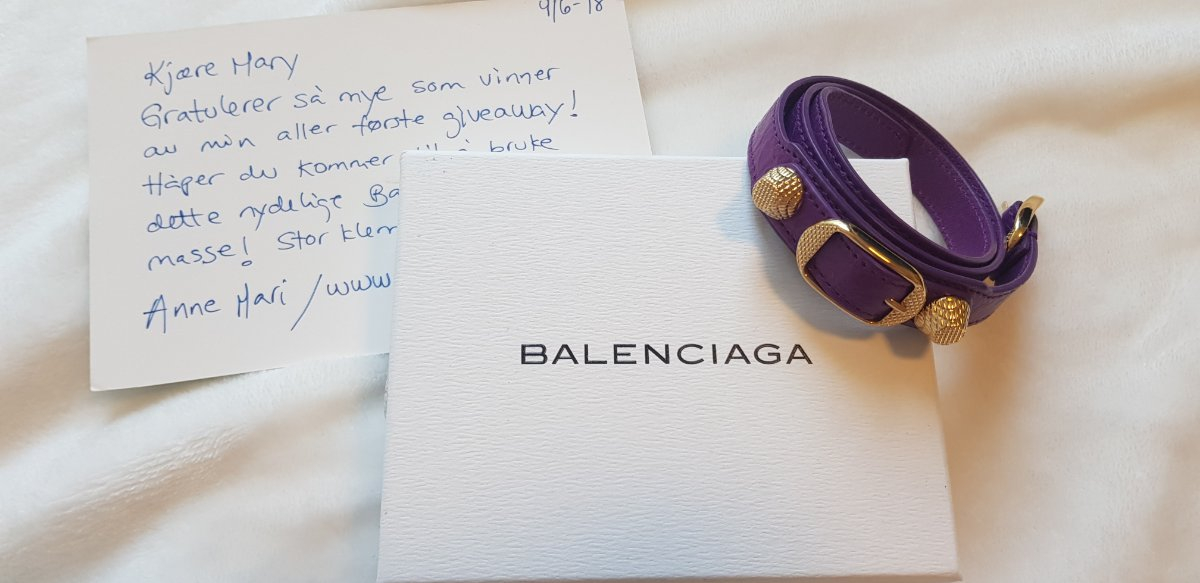 It is very pretty and I like the color a lot 💜
Here it is on my arm 😁
What do you think?
Have a nice day 💕