I remember a few years ago when bubble tea was so new, there were a lot of bubble tea shops in Oslo. Somehow, they disappeared one by one except for the one in Oslo City (as far as I know).
Last week I discovered that there is a new Bubble or Boba tea store in Oslo.  Of course I had to visit it, it has been way too long since I've had bubble tea and I have been craving for some!
Unfortunately they were out of Matcha and Taro when I visited, so I tried the mango iced tea.
Delicious! Especially the poppings 🙈
I also tried their coconut milk. A bit too sweet for my taste, but good as well.
The cup is so cute, especially the writings on the back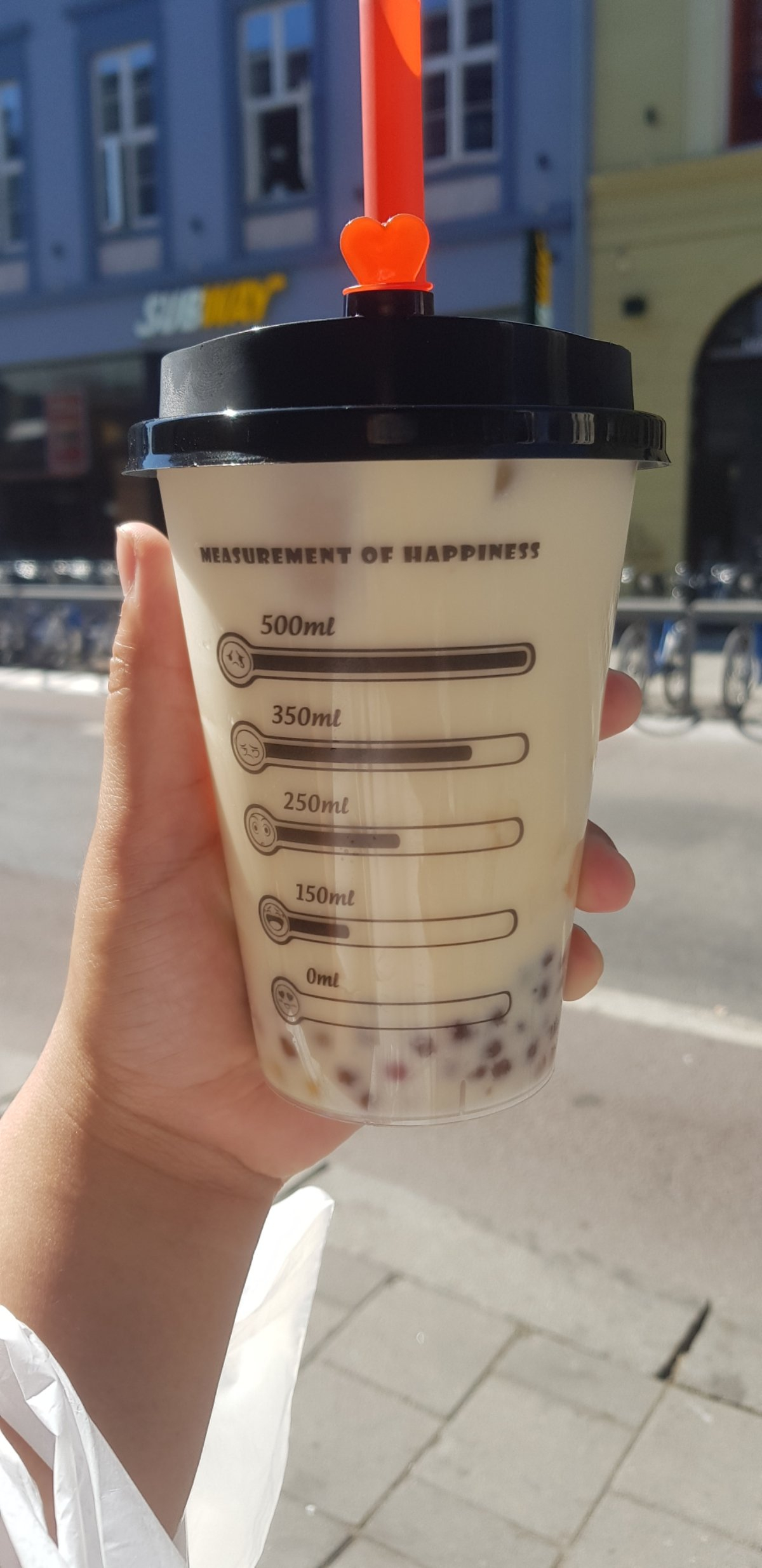 The cups are also re-usable, which is nice!
For those wanting boba tea in Oslo, the address is Skippergata 32. It is down at Karl Johans Gate 😊
Now I am craving for some as well 🙈