On my second day in Warsaw, I went to the Neon Museum. It was closer to the hostel, than my other itinerary. It took me about half an hour to walk there, and I was walking with eveything I had with me.
The museum is really small and I think the ticket cost 10 PLN, I forgot.
The Neon Museum or Neon Muzeum contains neon signs from the Cold War Era. The neon lights are highly dangerous so touching them is prohibited. We weren't allowed to take photos with a professional camera, only with our phones.
It is amazing seeing preserved neon lights from a different era. I have noticed that there are some Norwegian words that are similar to Polish which is nice.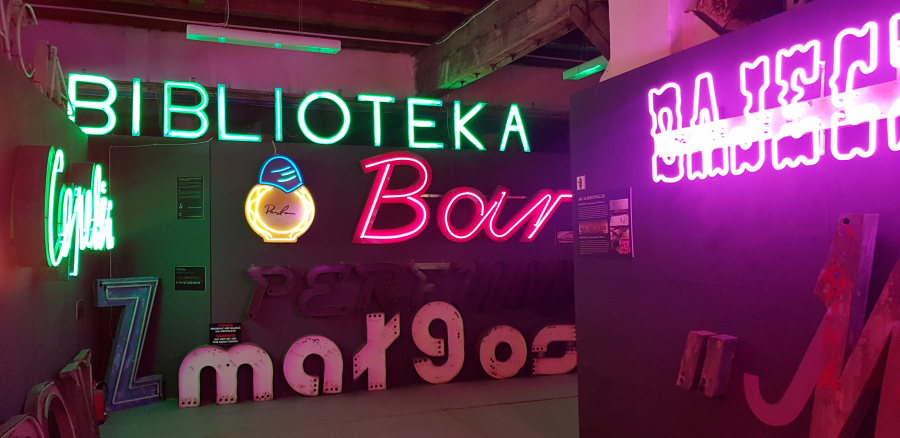 I found a sign with a name on! Kat 😛
Nah, just kidding it is actually Kato.